General Student Committee (AStA) of the THGA University of Applied Sciences
General Student Committee (AStA) of the THGA University of Applied Sciences
General Student Committee (AStA) of the THGA University of Applied Sciences
AStA stands for Allgemeiner Studierenden Ausschuss (General Student Committee) and is a university-wide institution that is organized, designed and managed by the students themselves. With your AStA contribution we shape your campus life. We support you on questions about your studies or on difficulties that arise, and we organise various excursions or lectures. You can buy office supplies at the AStA shop and use the AStA printers at a reasonable price. Of course, parties are also part of our program. All this is made possible by our AStA officers, who work for you on a voluntary basis.

We invite you to get to know our team on these pages. If you have any questions, just contact us.

Your AStA team wishes you a lot of fun and above all success in your studies.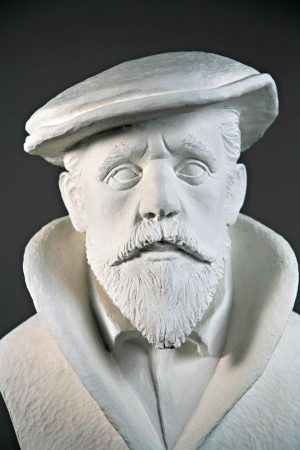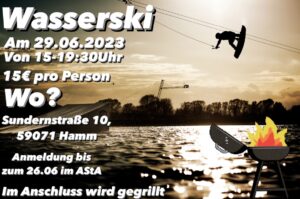 News
Wasserski 29.06.2023 Wir fahren Wasserski mit Euch! Am 29.06.2023 von 15:00 Uhr bis 19:30 Uhr. Wir treffen uns direkt vor Ort. Adresse: Sundernstraße 10, 59071 Hamm. Die Kosten belaufen sich auf 15€ pro Person. Im Anschluss werden wir gemeinsam grillen. Wenn Du dabei sein möchtest, melde dich zu den bekannten Öffnungszeiten im AStA-Büro an. Die Plätze sind begrenzt. Wir freuen uns auf Eure Teilnahme!
Read more »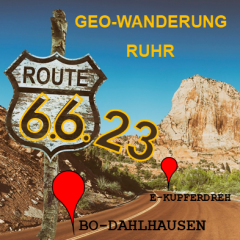 News
GEO-WANDERUNG RUHR am 06.06.2023. GEO-WANDERUNG RUHR am 06.06.2023.Anmeldung bis zum 05.06.2023 per Mail an wb1@asta.thga.de. TREFFEN: 14:00 Uhr vor der Mensa.START: 14:30 Uhr. Unsere Wanderroute beträgt ca.
Read more »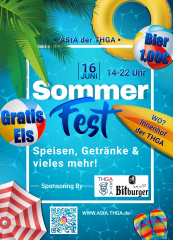 News
AStA Sommerfest 2023 Es ist endlich wieder soweit!!!! Das Sommerfest steht vor der Tür. Am 16.06.2023 geht es los Beginn 14 Uhr im Innenhof der THGA Bier und Softdrinks 1€ Cocktails und Spritz's 4€ Über das Sommerfest begleitet uns Bitburger Pils als Sponsor. *Die ersten 480 Gäste bekommen unter Vorbehalt ein gratis Bier, am
Read more »